GLASS WALLS
Impact Resistant Tempered Safety Glass Wall Systems
CRS Glass wall systems are the first choice of architects. Glass Plays an important part functionally and aesthetically in today's architecture.
CRS will custom fabricate your glass walls and doors to suit your specific requirements.CRS has all of the facilities for custom fabrication of tempered glass. Edgework, hole drilling, cutouts, etc are all done before the tempering process. CRS tempered glass comes in clear for optimum transparency.
All glass to glass connections are a high tensile black nylon that is flush fitted. All Glass walls come complete with permanently etched lines or the optional "Ultra Vue" markings.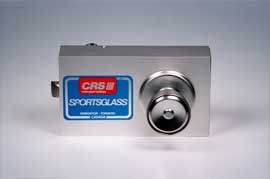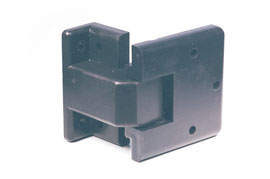 Ultra Vue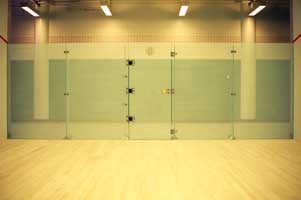 CRS Ultra Vue uses a 50% opaque ceramic frit coverage for increased ball visibility


ULTRA VUE removes the skidding effect of squash or racquetball on the smooth surface of the glass and provides increased ball visibility.


Click here for detailed glass drawings